September 13, 2019 8:04 am
---
Just like many things, such as TV aerial installations, they are best left to be installed by the professionals. More to that point, the key to successful drainage lies in the installation and maintenance of effective guttering. Without such a system in place, your property may find itself becoming a victim to a build-up of surface water which may begin having adverse effects on the building. Luckily, we at Gutter Maintenance are able to provide a full and professional service to ensure your gutters remain clear and fully functional. Whether you're in Oxford or the surrounding areas we can help if your gutter has started to leak, become blocked, or has begun to crack or corrode. We are able to carry out essential maintenance, repairs and installation to ensure your guttering remains in top condition.
There is a range of common guttering problems which occur in both domestic and commercial guttering. Some of the most frequent include;
Sagging

Cracks

Corrosion

Roof and Basement Leaks

Blockages

Foundation damage

Landscape damage

Insect infestation

Rotten wood

Ruined

fascias
To avoid the problem developing and quickly getting worse, it is crucial to get the issue resolved quickly. A cracked gutter will soon deteriorate, leaving you with a potentially costly reparation job, which could have been rectified for far less should it have been addressed when the crack first occurred. If left, this could cause huge amounts of damage which may not necessarily be visible. We are the leading specialists for your properties water drainage system.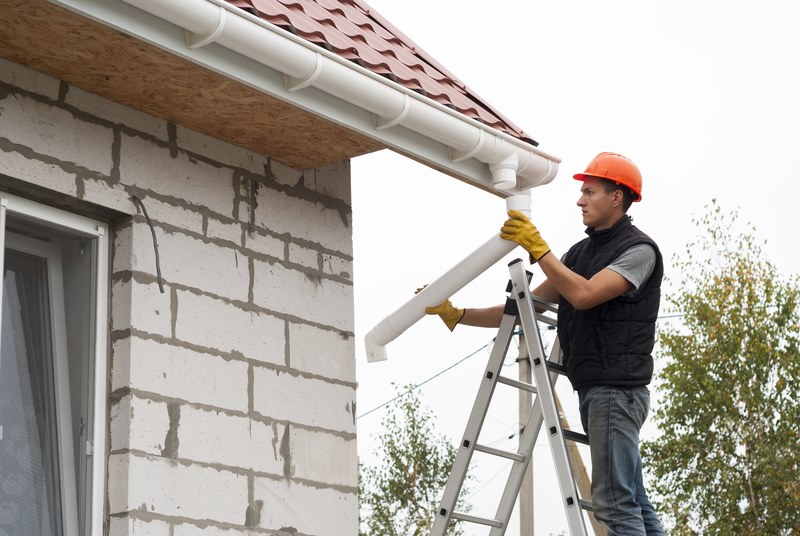 What can we help you with
?
All of our installers are professionally trained and insured, here at Gutter Maintenance we are experts in repairing, maintaining and installing guttering throughout Oxfordshire and the surrounding areas.
As an approved company on the list for Central Government Contractors, we are capable of carrying out work on a wide variety of buildings, including schools, hospitals, farms, churches and new build properties. We have also approved installers of Alumasc, whose products offer a wide range of complementary styles, whilst offering the very latest in drainage technology.
Maintenance
We can ensure that your gutters and roof are clear and are able to drain water away.
Repair
If your guttering is leaking or has started to sag, our team at Gutter Maintenance can supply and fit all types of gutters to your requirements.  
Advice
We are always happy to help you with any questions. We are always here to give you advice and guidance, don't hesitate to contact us today on 01865 389 962.
We are able to install new guttering to all properties, offering the essential drainage which they require. We can fit PVC, cast iron, aluminium and bespoke guttering throughout a large area, providing homes and businesses everywhere with high-quality gutters.
Don't leave your gutter to get worse should you notice a problem, call on the professionals here at Gutter Maintenance to amend all gutter issues in Oxford and nearby. For more information or advice on your guttering, call us today on 01865 389 962 or alternatively fill in our online contact form for a quick and friendly response. You can view some of our previous work on our gallery page.