September 20, 2019 8:52 am
---
With the UK's unpredictable weather, you need to be sure that your home can withstand the regular deluge of rain. One aspect of ensuring your home is ready for those harsh weathers is the effectiveness of your guttering and if it is performing to its optimum levels. If your guttering is damaged or not working effectively then it may cause more serious issues, for example, water damage in your home or property. 
Fortunately, here at Gutter Maintenance, we are highly experienced in providing you with seamless guttering. We are fully equipped to deal with all manners of guttering problems, from maintenance to replacement of your guttering. Give us a call on 01865 389 962 to find out more about how we can help you. 
If the problem is not dealt with in the early stages, it may cause further damage. Faulty or broken guttering could cause thousands of pounds worth of damage to your home, the damage that you may not be able to identify until it's too late. We can fit you with a new fully functioning guttering system that greatly reduces, if not eradicates any such problem at the same time as improving the outer appearance of your home.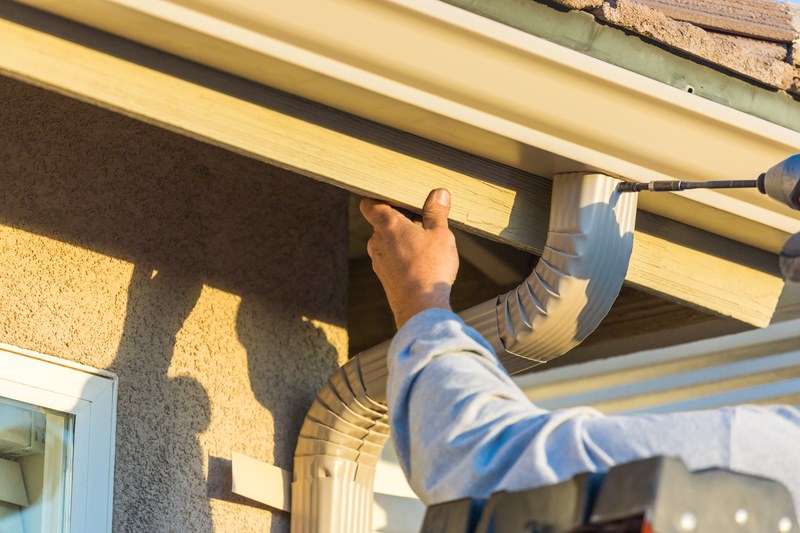 We can work on a number of different buildings from domestic homes through to schools, hospitals and commercial businesses. Our new guttering and fascias are all easily maintainable and unlike the old fashioned wood, designs, they are made up from durable and long-lasting uPVC which is self-coloured so you can match it to the appearance of your home.
We supply only the best guttering on the market, so you can rest assured knowing that you have made a good investment in a product that is going to last in the long term. As they are always open and exposed to the elements, our team of experts will advise you on the best course of action to take with regards to your guttering.
The Benefits of Hiring Professionals to Fix Your Guttering
Hiring a professional to fit or fix your guttering has many benefits. Here are just a few of our favourites:
Our guttering fitters have years of experience and know exactly what they are doing. So, you can rest assured knowing you will be getting a five-star service by our qualified professionals. 

When you hire a professional to fix your guttering you can be sure to receive a quick and efficient service. We will assess the situation and offer you the best services to fix your problems in a timely manner. 

Another benefit of hiring a professional service to repair your guttering is that you get a cost-effective service. By employing a cost-effective service you can save those extra pennies for a rainy day. 
So, if you are concerned with the functioning of your guttering then get in touch with our experts here at Gutter Maintenance for a free survey and quote. We are always happy to hear from you, so don't hesitate to get in touch today via our online contact form or give us a call on 01865 389 962 to find out more about how we can help you.