July 31, 2019 8:42 am
---
Most people tend to have PVC guttering, however, due to problems occurring with them Finlock concrete gutters are becoming a lot more popular. Finlock guttering is seen as a cost-effective guttering solution, but some issues can occur with this type of guttering. Below, we go through how to solve and prevent these issues from happening. 
What is Finlock guttering and what does it look like? 
Finlock guttering is very easy to spot once you know what you are looking for. Concrete gutters are designed in blocks. The concrete guttering would be fitted and then a mortar is used to fit and keep them in position and fill the small gaps between the blocks.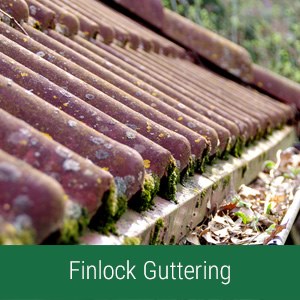 What problems can occur with Finlock gutters?
If you have Finlock guttering on your property, then you may already be aware of the following issues:
Mortar failing – As mentioned above this allows water to seep through into your brickwork and overtime this will cause really serious damage. 
Collapsing sections of guttering – most likely to occur above windows. It allows rainwater to collect in that part of the gutter and potentially can cause further damage below. 
The guttering has no pitch – modern guttering is tilled to allow rainwater flow towards the downpipe to be carried away into the drains. 
They can pose some problems such as an impact on family's health, property and your pocket causing many homes to spend a lot of money to repair, maintain and also to replace. 
Firstly, concrete is heavy and often permeable to water, especially if the concrete cracks as a result of expansion and contraction due to changes in temperature. This can lead to separation of weak points, breakage, or even junctions.
Secondly, damage to interior decors and dampness has also been a main issue. The beauty of the home is distorted by the black spots arising from the leakage observed on the ceiling and walls of the house causing the wallpaper to peel away at the top of your wall, and if the wall is tiled, it could start to become slightly raised.
If you are already experiencing any of the above problems you should take steps to resolve them This way you can also ensure that your home is protected against further damage.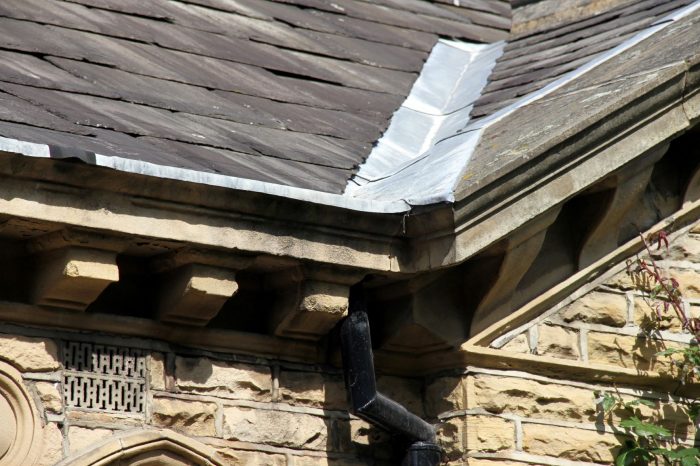 What should I do?
Despite the above issues, many homes opt for painting the interior of the guttering with a thick liner, which in turn does not last very long, and problems invariably recur, which can be expensive. Also, others opt for reinforcing fibreglass, which has slightly better longevity but still has a limited life.
Repairing the guttering is the cheaper option rather than replacing the whole gutter. However, some problems can't be fixed, and the gutter will have to be replaced. You could potentially also look at solving some of the issues by putting fresh mortar in the joints between the guttering blocks – this won't fix the problem forever, but it is a temporary solution.
Our professionals are readily available to answer any questions or queries that you may have as well as offer the necessary advice where they can. If you are considering Finlock guttering or need it repairing, make the right choice and choose Gutter Maintenance. We are the leading specialists in Finlock guttering, get in touch today on 01869 277 100 or alternatively head over to our contact page to fill in the online contact form.