October 4, 2019 1:55 pm
---
With the unpredictable British Summer on the brink, it's time to get your guttering summer-ready. It is important as homeowners, that we ensure that our property is able to withstand the pressure from all elements. As part of these preparations, here at Gutter Maintenance, we'd advise hiring a professional to check that your guttering is secured correctly to your property. This will ensure that your guttering is able to withstand even the strongest weather conditions and that there aren't any cracks or lose parts. A fully functioning gutter will enable rainwater to freely run off your roof and into the drainage systems.
Here at Gutter Maintenance, we have been supplying and repairing a range of gutters and fascias throughout the Oxford area since the early 1970s. Now that's a long time! With our years of expertise, we are able to help homeowners with their gutter problems, from cracked pipes to blockages. No matter the problem, we can help you. 
Throughout our experience, we've come across various guttering materials, two of the most common forms of guttering which we install are listed below, along with their individual benefits.
uPVC Guttering
Potentially, the most common form of guttering for many UK households is uPVC guttering. You may have heard of uPVC before, it's also commonly used in window frames. uPVC stands for unplasticised polyvinyl chloride, it is the perfect option for those looking for a quick replacement that doesn't break the bank. 
Benefits of uPVC Guttering 
uPVC guttering is not only great for residential properties but commercial and industrial.

Unplasticised polyvinyl chloride is extremely lightweight.

It

is budget-friendly

uPVC guttering is very durable, withstanding harsh weather all year round.

A wide range of colours available, so you can find the perfect one for you

Once installed there is no painting required.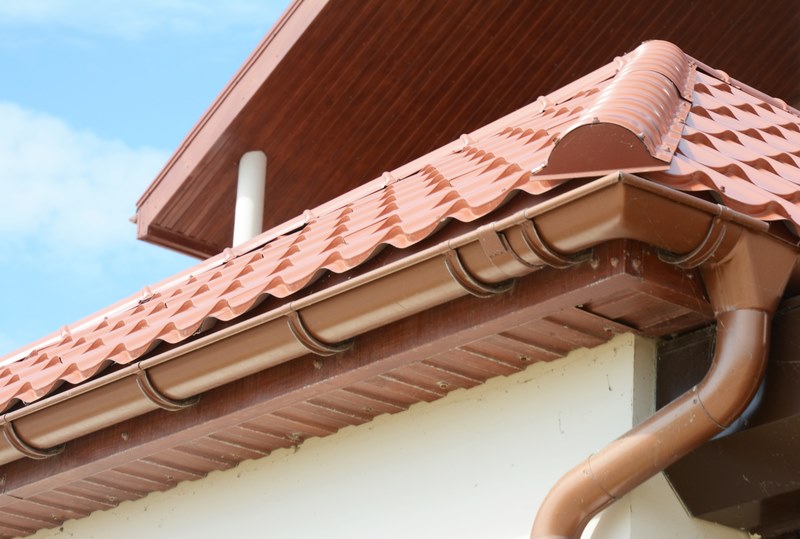 Aluminium Guttering 
Although they're not as common as uPVC gutters, aluminium guttering offers an excellent proposition for homeowners. The most durable type of aluminium guttering could last up to 50 years! No need to worry about replacing it anytime soon. 
Benefits of Aluminium Guttering 
Aluminium guttering is very strong and durable. Allowing it to withstand even the most torturous rain and other weather conditions. 

Aluminium guttering is corrosion-resistant, this means that there is no need to worry about rust or corrosion. 

Once your aluminium guttering has been installed, your gutters will need minimal maintenance. Looking good all year round.  

Here at Gutter Maintenance, we have a large range of colours and styles, so you're sure to find something you will love.

Aluminium guttering is lightweight, 65% lighter than steel or iron!

When compared to uPVC, aluminium guttering is eco-friendly.
If your gutters are currently looking as though they've seen better days or aren't draining away the rainwater as efficiently as they should, then give us a call on 01865 389 962 or head over to our contact page for more information. Our friendly team of experienced technicians and will be able to repair any damage or offer quality yet affordable replacements.