August 9, 2019 10:17 am
---
Period properties which have maintained their original features are a thing of beauty, and something which many people looking to take steps up the property ladder aspire to be able to purchase. With stunning oak beams within the ceilings, large wooden doors and cast-iron guttering, period properties will stand out amongst any surrounding. Here at Gutter Maintenance, we're able to help homeowners who are fortunate enough to own such a home, to maintain its original features by providing cast iron gutter installation, repair and maintenance. Here our team look at the service we offer and the history of cast iron gutters.
First Usage of Cast Iron Gutters:
Gutters play an important part in the drainage of water from many properties and during the Norman invasion in 1066, larger properties such as churches were fitted with gutters and gargoyles to drain the water away.
However, cast iron gutters didn't make an appearance on buildings throughout the UK until roughly 1709, when cheap and plentiful cast iron saw the material replace lead for gutters.
The demise of Cast Iron Gutters:
Unfortunately, during World War Two, the cheap and quick production of plastic saw cast iron superseded in place of plastic guttering, which has been a mainstay ever since.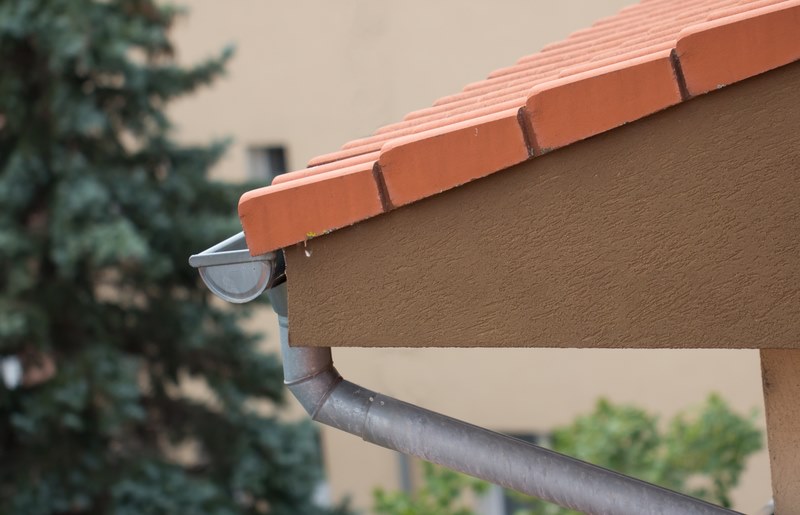 Today:
Despite plastic guttering being a popular acquisition for many within the building firm, cast iron gutters still offer a distinct look to properties of any age – especially those of a certain era. Fortunately, here at Gutter Maintenance our team are trained, experienced and highly skilled to provide a range of repair and maintenance to cast iron guttering. We're also experienced in installing cast iron guttering as new which is guaranteed to add a sleek and elegant appearance to your property, especially if it is combined with beautifully crafted double-glazing.
Benefits of cast iron guttering
There are many benefits to cast iron guttering, not only is it exceptionally strong, it is long-lasting and looks great too. Below we have listed some more benefits of cast iron guttering:
Vintage
Cast iron gutters have been a popular choice since the Victorian era. As such, they look right at home on older heritage and listed properties.
50-70-year life expectancy
When maintained and looked after properly cast-iron gutters can last up to 70 years though some have lasted longer it all depends how well they are maintained.
Minimal maintenance
If you do want the cast iron gutter to last you are going to have to do some maintenance, but they are highly durable and don't require much maintenance making them a very easy and hassle-free option.
Strong, robust and durable
Cast iron gutters are very sturdy and are able to withstand all weather conditions. They don't get blocked very easily and are resistant to damage from hot liquids. You also won't have to worry about the cast iron gutters warping or fading in the sun.
If you'd like your cast iron guttering repaired or you'd like to preserve the traditional features of your period property, then don't hesitate to contact our experienced, professional and friendly team here at Gutter Maintenance via our online enquiry form or give us a call today on 01865 389 962.