September 6, 2019 4:00 pm
---
Property owners might assume that the natural strength and durability of aluminium would provide gutters with a level of longevity which is over and above that offered by more traditional gutters like plastic systems. While this may well be the case, aluminium guttering is certainly not perfect, and just like any gutter, blockages and leaks can occur. It's important to remember that specialists like our team here at Gutter Maintenance can maintain and repair your gutter in Oxford and the surrounding areas quickly and easily. Keeping on top of gutter repairs can eliminate huge costs in the future.
Though often overlooked, your guttering performs an essential role for your home or business premises. Without it, the exterior walls would become dirty, damaged and covered in unsightly marks from organic deposits. If even the smallest leaks are left for long enough, they can even damage tiling on lower roofs and lead to laths and wooden soffits rotting. Here at Gutter Maintenance, we offer a direct and professional service to both domestic and commercial clients.
Our fully trained staff are as at home working on a small garage roof as they are when they are maintaining a hospital or civic building at great heights.
Take a look at that small leak in your aluminium guttering. The chances are that it has appeared at the join between two lengths of guttering; the seals at these points can degrade over time. We can either replace seals or entire lengths, depending on the condition of the existing gutter.
An expert advisor here at Gutter Maintenance Ltd will be able to suggest the best solutions for your gutters and if you do need your old gutter replaced, it's well worth considering aluminium, this is due to the fact that it provides enhanced strength with a lighter weight than cast iron and is extremely quick and easy to install.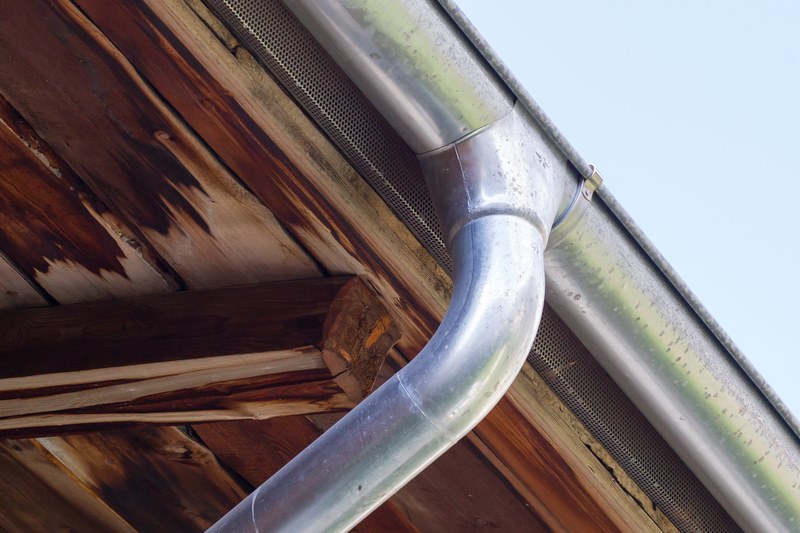 Benefits of cast aluminium gutters
Aluminium gutters are a long-lasting, effective way of protecting your property. Cast aluminium guttering has become one of the most popular systems, this is because of the range of benefits that aluminium guttering can offer compared to other materials. Some of the benefits of cast aluminium gutters are:
Durability
Strength and durability is where aluminium stands out from the rest whilst steel is a strong material which could be used for guttering, aluminium is much stronger when it comes to harsh weather conditions meaning it can cope much better than steel when it comes to freezing temperatures and snow.
Style and finish
Aluminium systems are very easy to shape, and you can make many different styles from Victorian designs to modern half round guttering.
Eco-friendly
Compared to PVC and timber guttering systems, aluminium gutter systems are extremely eco-friendly. As they are normally made from recycled materials and can be recycled themselves after use.  
Maintenance
Aluminium guttering does not require constant maintenance compared to other gutters made out of timber and PVC. You can also be sure that the gutter won't get brittle in the cold weather and start to crack.
Here at Gutter Maintenance, our experienced team will provide you with the best guttering service at a cost-effective price. If you have any questions or queries, please call us on 01865 389 962 or alternatively head over to our online contact form.