October 11, 2019 2:25 pm
---
Is your mind in the gutter? Well, no more. Here at Gutter Maintenance, we provide a five-star service when it comes to anything guttering. Need your guttering repaired? No problem. In the market for some new guttering? Great, we can help you with that too. Our goal is to ensure all homes in and around Oxfordshire have fully functioning guttering that works to benefit their homes. Let's delve into the importance of having new and correctly functioning guttering on your domestic or commercial properties:
The Benefits of Guttering
First and foremost, gutters protect the foundations of your home from the effects of constant weathering. Without guttering, rain from an entire roof section would pour down upon the same point on the ground – leading to waterlogged soil and eventually serious structural damage to the foundations. Guttering serves to divert water safely away from a building's foundations and any persons located near its base.
If your domestic or commercial has a basement or cellar it's equally as important to make sure your gutters are new or well maintained, for similar reasons. Over time heavily saturated soil around basement walls can transfer moisture into the building itself, leading to damp and even flooding in isolated cases.
Here are some more reasons why guttering is so important for your property:
Avoid structural damage to your domestic or commercial property

Guttering prevents rot

Reduce the risk of erosion to your property

Ensures your foundations stay stable

Keeps your home looking neat and tidy
When Should I get my Gutters Cleaned Out?
A lot of people these days may be more concerned about their TV aerial, however without fully functioning guttering your home could face many issues (as mentioned above). If your guttering is located under some trees, then we recommend cleaning out your gutters at least twice a year. This will ensure all leaves and debris are cleared to keep your guttering in full working condition. If your home is far from trees and other plants, your guttering should only need clearing once a year – helping to remove any built-up dirt and debris.
By hiring Gutter Maintenance to clear and repair your guttering you can be sure to have all issues resolved in a timely manner. All of our team members arrive prepared with all the latest technology and equipment to provide the best service we possibly can.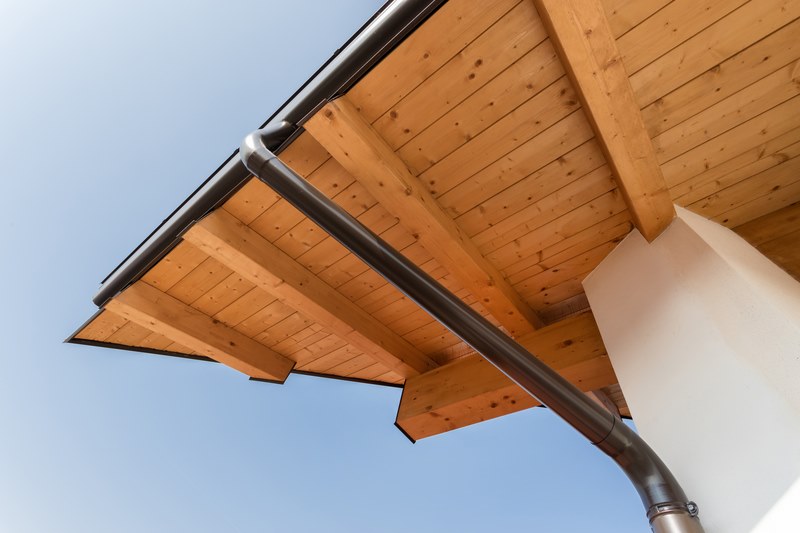 Splits and Cracks
It's most definitely time to call the professionals if you identify some cracks or splits in your guttering. Guttering directs water away from your home, however, when cracks and splits appear this may be causing rain to fall down the outsides of your walls. Give us a call on 01865 389 962 if you have any questions or queries.
Sagging Gutters
If your guttering is starting to sag and pull away from the building, then it's time to get a professional to have a look. This may be a sign that you need to replace your guttering, but it's always best to have someone check it before you make that decision. Sagging gutters are a sign that your gutters are not working to their full potential and need attention as soon as possible.
Rusty Guttering
Not all types of guttering rust, but those produce from stell may do. This is a sign that the steels protective cover has worn away and your guttering may need repairing or in worst cases replacing.
If you have any questions or queries please don't hesitate to get in touch on 01865 389 962 or fill in our contact form on our contact us page. Our team are happy to help and cannot wait to hear from you!