January 31, 2020 9:50 am
---
Gutter Maintenance All Year Round 
Home ownership comes with countless perks which range from watching the TV shows you want to customising your home depending on what best fits you. But there are some home ownership aspects that are not so enjoyable; one of the main being the responsibility to care for all parts of your home.
Gutter cleaning is one of the main responsibilities you have as a homeowner as far as taking care of your home is concerned. It's dirty work, but it's something that needs to be done for the love of your home.
So, how often should you do it?
One of the key questions that the majority of homeowners have is how often they should clean their gutters. The answer to this question mainly depends on where your home is located. That's because the climate and plants that are in your home's location can affect how much your gutters get dirty within a certain period.
If you live in a place with a hot climate and a few plants, a single cleaning will suffice. If your home has more trees surrounding it, you could do with 2 cleanings a year. If the trees have needles, you may want to clean the gutters 3 to 4 times a year.
Why is roof cleaning important?
There may be times when you forget or wilfully decide to ignore your house's gutters. In such cases, you may be submitting your home to serious trouble which may make you pay a lot of money to have the issues fixed. What troubles are we talking about? Let's have a look:
1. Mould and mildew 
If you repeatedly continue to ignore your house's gutters simply because they appear to be structurally fine, you may be paving the way for a more serious issue, mould and mildew. When left to sit on the gutter, debris starts to grow mould and mildew on it. This may not seem like a serious problem at first until the mould spreads and finds its way into your home, and we all know the effects of mould in homes.
2. Damage to fascia 
The fascia is the board that runs right behind the gutters on your house. Overflowing water from the gutters can cause significant damage to this important component of the gutter system.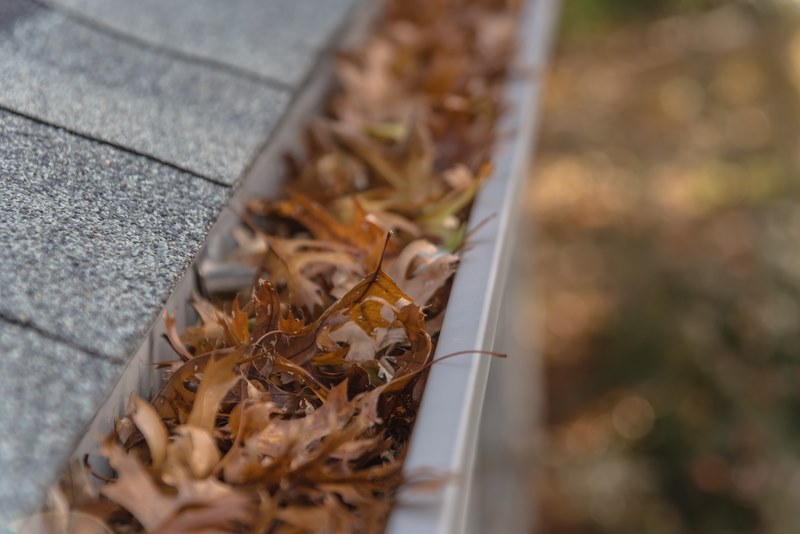 3. Water damage
If you aren't paying attention to your gutters, you may end up with water damage both in your home and outside. This is usually a result of water leaks and water overflow that can damage your backyard and the exterior of your house.
4. Infestations
Insects and small rodents love the comfort of a clogged gutter and will use that to their advantage. These pesky little creatures may not only damage your roof and gutters but also pose a threat to the health of those living in the house.
5. Roof damage
One of the things that the majority of homeowners would wish to never replace is their house's roof. This may be a possibility, as long as you take good care of the roof. One of the most effective ways to do so is by cleaning the gutters as required. 
Leaving debris to clog up your gutters may result in the pooling of water which subjects your roof to rot. Therefore, you should do your best to ensure that the gutters stay as clean as possible to avoid roof damage.
There you go,
The above are the reasons why you should keep the gutters on your house clean. You can decide to do so by yourself, in which case you should prioritise your safety. You can also hire a professional if you cannot clean the gutters for whatever reason. All in all, you should be fine with both options, since gutter cleaning is not an overly complicated task.
Thank you for reading this blog post. If you are looking to hire the professionals, Gutter Maintenance is on hand to help. Call us today on 01865 389962 or visit our contact page for more details.