July 31, 2020 11:59 am
---
We might not see them all hours of the day, but gutters provide a fantastic service to our homes. They, of course, help to drain water away – specifically rainwater – so that your roof and home stay protected against potential damage.
Believe it or not, when given half an opportunity, rain can cause some seriously harmful conditions – ones which you're going to need to bounce back from pretty quickly. That's why gutter cleaning is so important – so that you can be sure your drain pipes are carrying water away from your home, and so you don't end up with horrible damp and mould conditions.
But when should you look into gutter repair? When's the best time to invest in gutter cleaning to make sure that rainwater is still steadily spilling away? Let's take a closer look.
Noticing Damp Conditions?
The biggest tell-tale sign that there is something wrong with your gutters is, of course, when you start to notice damp and mould patches in your home. If your gutters aren't carrying water away efficiently enough, you're likely going to see large puddle patches on your ceiling, for example. You may even start noticing damp and mould conditions by their smell. In any case, they're never pleasant, and if left to fester, they could cause you genuine health problems.
Therefore, if damp and mould are building up, be sure to have someone take a look at the gutters – gutter maintenance from specialist services will make sure you get them safely unclogged.
Autumn's Rolling Around
Autumn tends to be a bit of a hot period for gutter maintenance – as does winter, for that matter. It's at this time of year when you start to see leaves falling, for example, which can easily clog up guttering and drainpipes. Therefore, it may be worth getting in touch with a gutter repair team to take a look at your drainage.
As cold temperatures sweep in across winter, there is also the chance that water will freeze inside your guttering, which if left to persist may cause cracks and serious deterioration. Therefore, it's just as important at this time of year to speak to a gutter cleaning team who can help.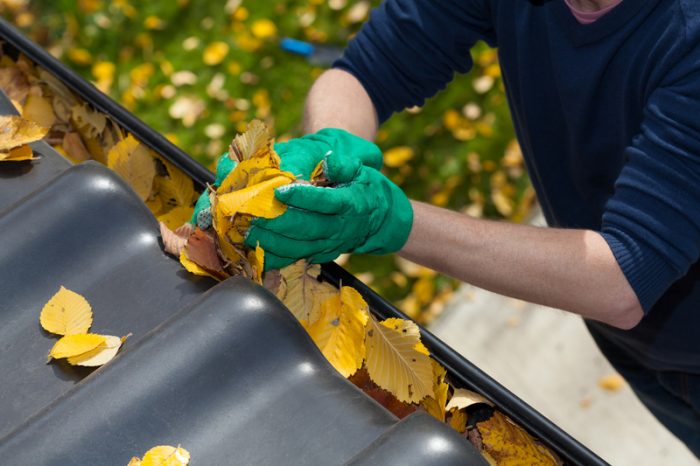 You're Noticing Deterioration
Of course, if you start noticing that your gutters and piping are starting to deteriorate with your own eyes, then it's definitely worth calling in the experts. It's important, however, that you never attempt to mend or clean gutters on your own. This type of DIY, no matter how careful you are, could lead to damage to your property that ends up costing you a lot of money.
Gutter work and cleaning takes place upon a roof – which, unless you have the requisite training, can be a very dangerous place to position yourself. Therefore, you should never take any chances. Always call a gutter cleaning team with years of experience – one with affordable tariffs to help you get your drainage fighting fit again without the need to burn a hole in your bank account! To find out more about how we can help you, get in touch today. Head over to our contact page for our details.